Trend Surfers is happy to provide you with free crypto signals that you can use with Binance.
Our goal is to help new crypto investors to succeed in the volatile crypto market. By using our free signals, you will make money trading mid-term trends in both up and down markets.
If you are brand new in the trading world, let me explain to you how it all works.
What are crypto-signals for Binance?
Crypto signals are Long (buy) and Short (sell) orders that are sent to you and that you will need to execute on Binance or another exchange of your choice (as long as the pairs are available).
They tell you when you should enter a position, how much you should invest and when you should close the position (in profit or with a loss).
As you can see in the example above, an Entry signal for ETH/USDT consists of an Entry Price, a Position Size, Leverage, and a Stop Loss.
Once you receive a signal like this one, you will enter all the information in Binance to open the trade.
You will then wait for an exit signal to come.
Once the EXIT signals is in, you will go back to Binance or any other exchange you have chosen and close the trade at Market.
That's it, crypto signals are that easy to use.
Those signals will be coming in 24/7 so you need to keep a close eye on them. Here's a resume of what you need to do:
Wait for an Entry signal
Create the trade using the signal information in Binance
Wait for an Exit signal
Close the trade at Market on Binance
Pretty simple right? Do you want even more simple?
We also offer free automated crypto signals to make your life a little easier! I'll explain that a little later.
First let's talk about why you would use crypto signals? To make MONEY!
Can you make money with crypto signals and Binance?
Of course you can! Our free crypto signals are the same that I am using for my automated copy-trading services on Zignaly.
Here's how it did from November 2020 until now (March 6, 2021):
As you can see, our free crypto signals would have generated a 20% return on your equity.
Not so good compared to the general market you might think.. But this is achieved using strict risk management to protect our money.
The signals are also working in a Bear market, this allows us to make money when Bitcoin or other crypto are dropping by Shorting them.
If you are not convinced about the effectiveness of our crypto signals, look at how a similar strategy performs versus buy and hold.
Free Premium crypto signals
We call our signals PREMIUM crypto signals for a reason.
Most of the free signals that you will find will provide you with an Entry price followed by multiple Take Profit targets and a Stop loss.
We take it a step further!
We will also provide you with a backtested risk-management feature.
See our Trend Following strategy to view our Backtest results.
Meaning that we also provide you with the most important feature in a trading strategy to achieve long-term success. POSITION SIZE!
Having an accurate position size will ensure that you will never be liquidated by one of our trades.
Your drawdowns will be limited. And the upside will be unlimited as we do not take profit at pre-defined prices.
We let the profit run, and when the time has come and the trend is changing, we send an Exit signal.
Taking the most we can from the market.
Use Binance or any other exchanges
I personally prefer to trade crypto with Binance.
It is the biggest exchange and it provides all the liquidity we need.
Liquidity is important as our signals use Market order. A thin order book would create slippage and lower our return.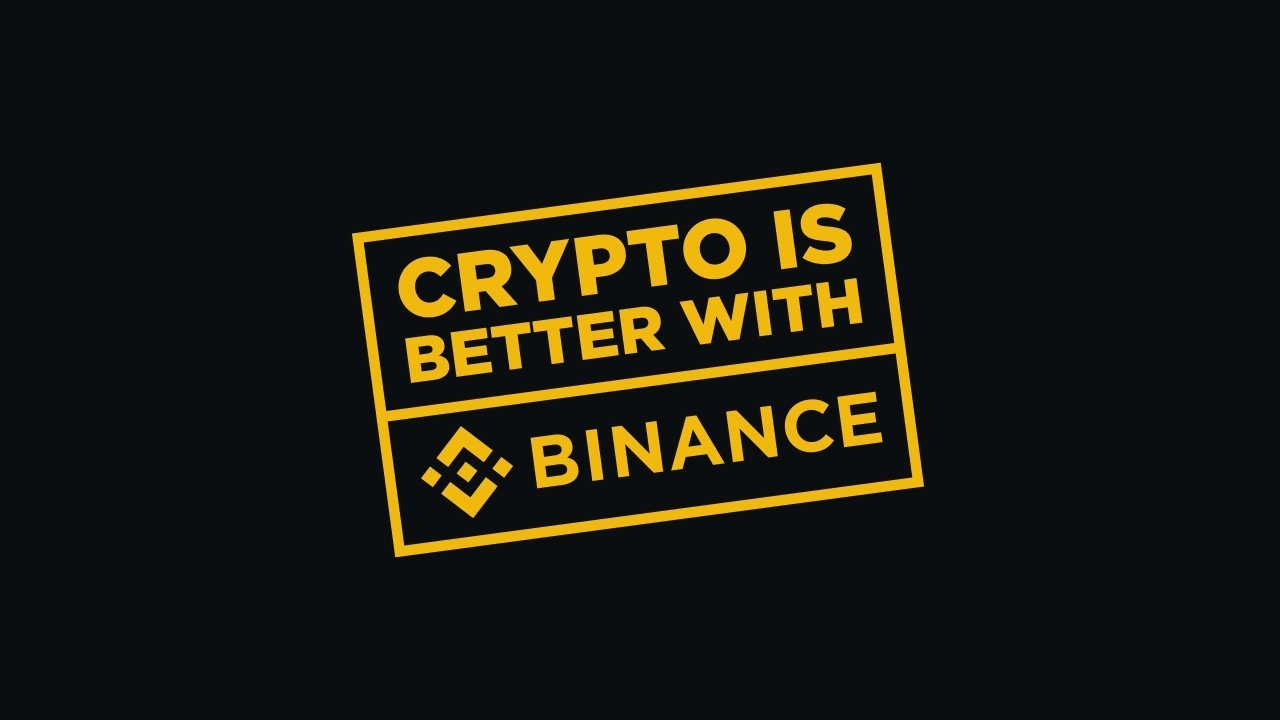 Learn how to start with Binance or another exchange (if you don't own crypto yet)
But you can use any crypto exchange to trade our free signals. As long as they provide the pairs that we send signals for.
Another thing to take into consideration is that our signals work better on the Futures market (as we go Long and Short).
If your selected exchange doesn't provide Futures trading, you can trade our signals using only LONG signals.
Going Long only will also provide great returns as most of our gains are generated by up trends.
Free Binance crypto signals on Twitter & Telegram
If you are ready to jump in, you can either follow us on Twitter or join our Telegram channel.
From there, you will have access to all our signals, 24/7! For FREE!
All the pairs traded with our signals are in USDT.
So before you get started, make sure to have some USDT ready in your exchange wallet.
Don't forget to activate the notification in Twitter:
If you prefer to use Telegram, activate the notifications:
So to resume, to get started with our free Binance signals you will need to:
Activate the notification
Make sure you have USDT ready in your exchange wallet
Wait for new signals to come in
Learn more about how to trade our signals on Twitter and Telegram:
You are all set!
Now if you prefer to have everything automated for you, continue reading 😉
Free Automated crypto signals for Binance
Trend Surfers also provides Free automated signals and Profit-Sharing signals.
What are Profit-Sharing signals?
Profit-Sharing signals are an automated type of premium signals. We offer our best trading strategies on that model.
Profit-Sharing is not totally free.
There is a 15% success fee. (15% of the profit when your equity reach a new all-time high) So if you invest 100$ and gain 100$, you will pay 15$ in success fees.
*you don't pay fees if a winning trade doesn't create a new ATH (All-Time High) in your equity.
100% free VS Profit-sharing signals
The difference between the profit-sharing and our 100% free automated signals is the number of traded pairs and the risk percentage,
Our 100% free automated signals have a risk of 2% while our profit-sharing ones are between 4 to 6%.
Having a greater risk on the profit-sharing signals creates a greater return than the 100% FREE version of our signals.
The free version trade only BTC/USDT and ETH/USDT as the profit-sharing one trade up to 11 pairs at the moment.
Creating a choppier equity chart for our free version. But the returns are still pretty good!
100% Free Automated signals for Binance
To use our 100% free automated signals, you will need to join Zignaly (copy-trading platform). Here are the steps you will need to do.
Believe me, it's easy and you can be trading within 10 minutes!
Create a Zignaly account
Go to our FREE signal provider
Connect and allocate funds to our signals
That's it! you are now connected to our free automated crypto signals!
When new signals are coming in, you will be able to see the trades in your Zignaly dashboard as well as in your Binance account.
Don't hesitate to contact me if you need any help during the process.
Our profit-sharing services
Are you are interested to join our profit-sharing services, which will provide greater returns and a smoother equity curve?
We currently offer 2 services for the profit-sharing model.
Trend following V2 is a safe strategy good for any investors no matter how big their trading account is.
Account Building is a risky strategy that aims to create profits faster and greater than TF V2. This strategy should be for smaller accounts (5K USDT or less). But if 100K is nothing to you, this service can take it, but you need to know that there can be -40% drawdowns.
Both services have success fees of 15%
Conclusion
I hope that our Free crypto signals for Binance will respond to your need and help you generate greater gains!
If you have any questions, don't hesitate to comment below as it can help other people or contact me on any of our social channels/Email.
If you've been trading our signals for a while now, I am also interested to know how you are doing so far! Leave me a comment below!